Introducing a new way of teaching
The SmarTEST Apps are designed for instructors to easily create and conduct interactive group quizzes and activities in the classroom.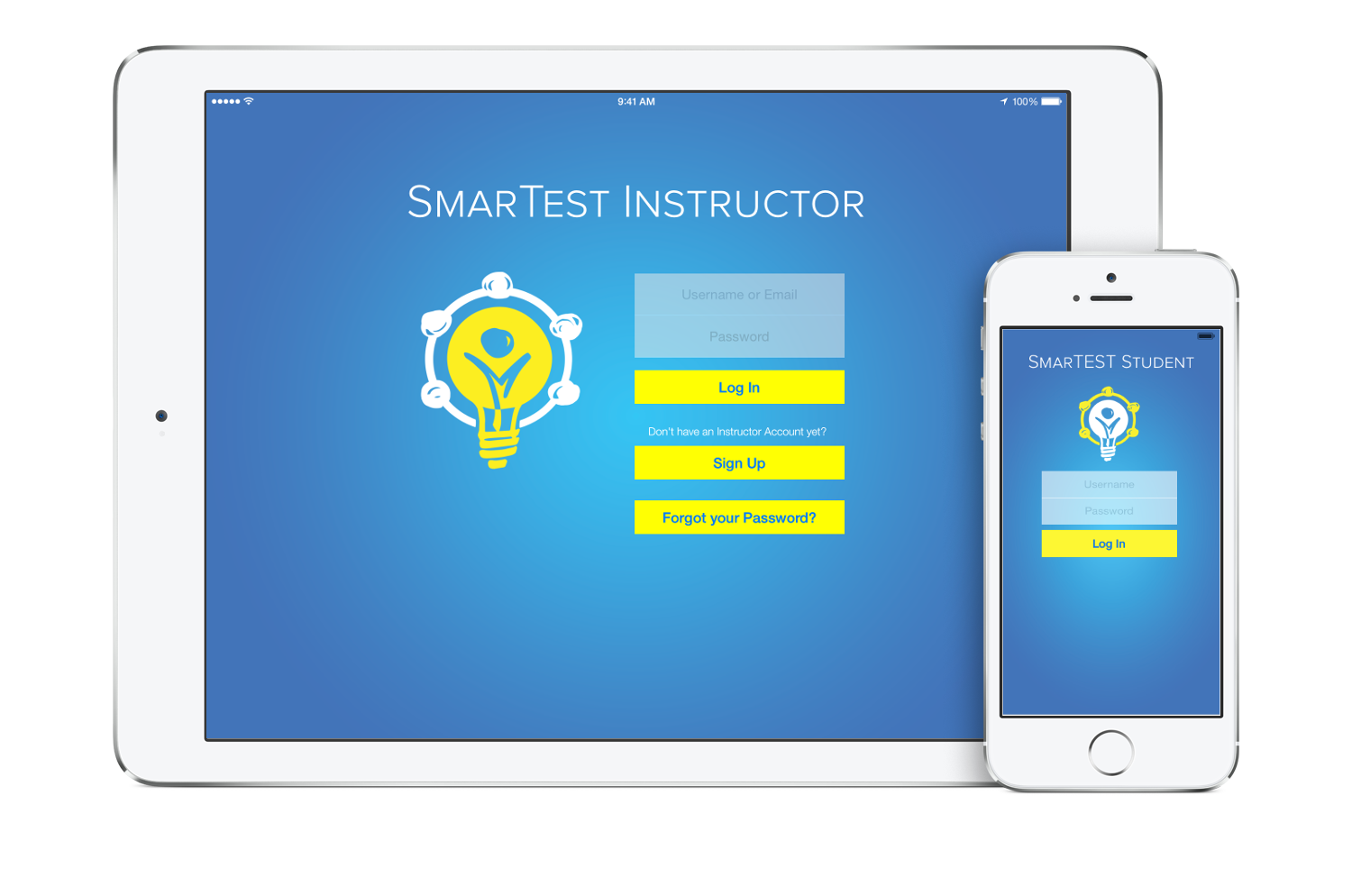 A new level of class discussions
SmarTEST puts the classroom map right in the hands of the instructor. They can watch the test results come in and call on students to explain their answers to create engaging discussions between teams.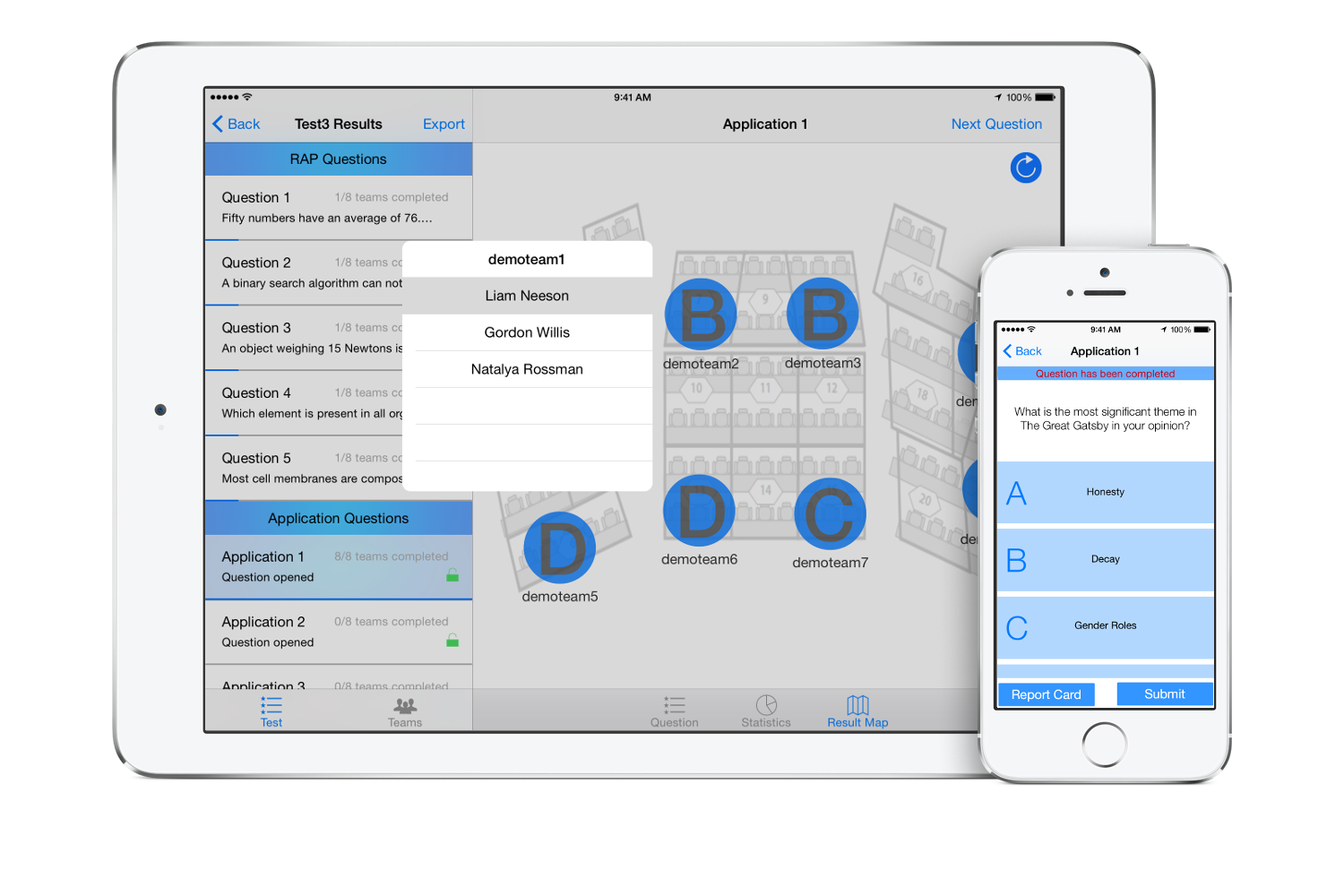 Immediate feedback for all
Students will get feedback as soon as they tap an answer and instructors will be able to get the results almost instantaneously, opening up a whole new way of providing support for struggling teams.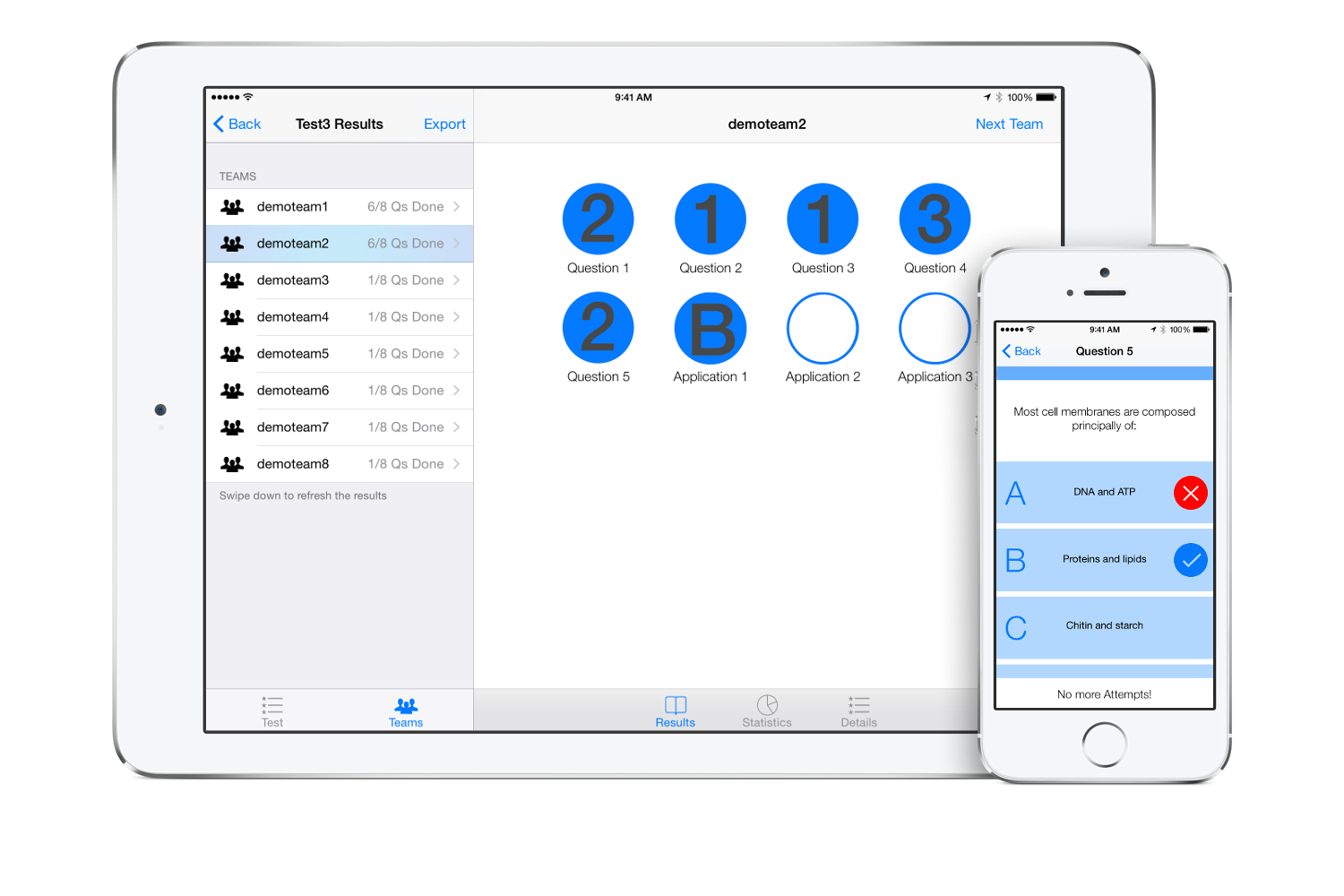 Works with your favorite service
Import your tests as spreadsheets from the most popular cloud services: iCloud Drive, Dropbox, Google Drive, OneDrive, and Box. Still haven't moved to the cloud? You can also import directly from your email!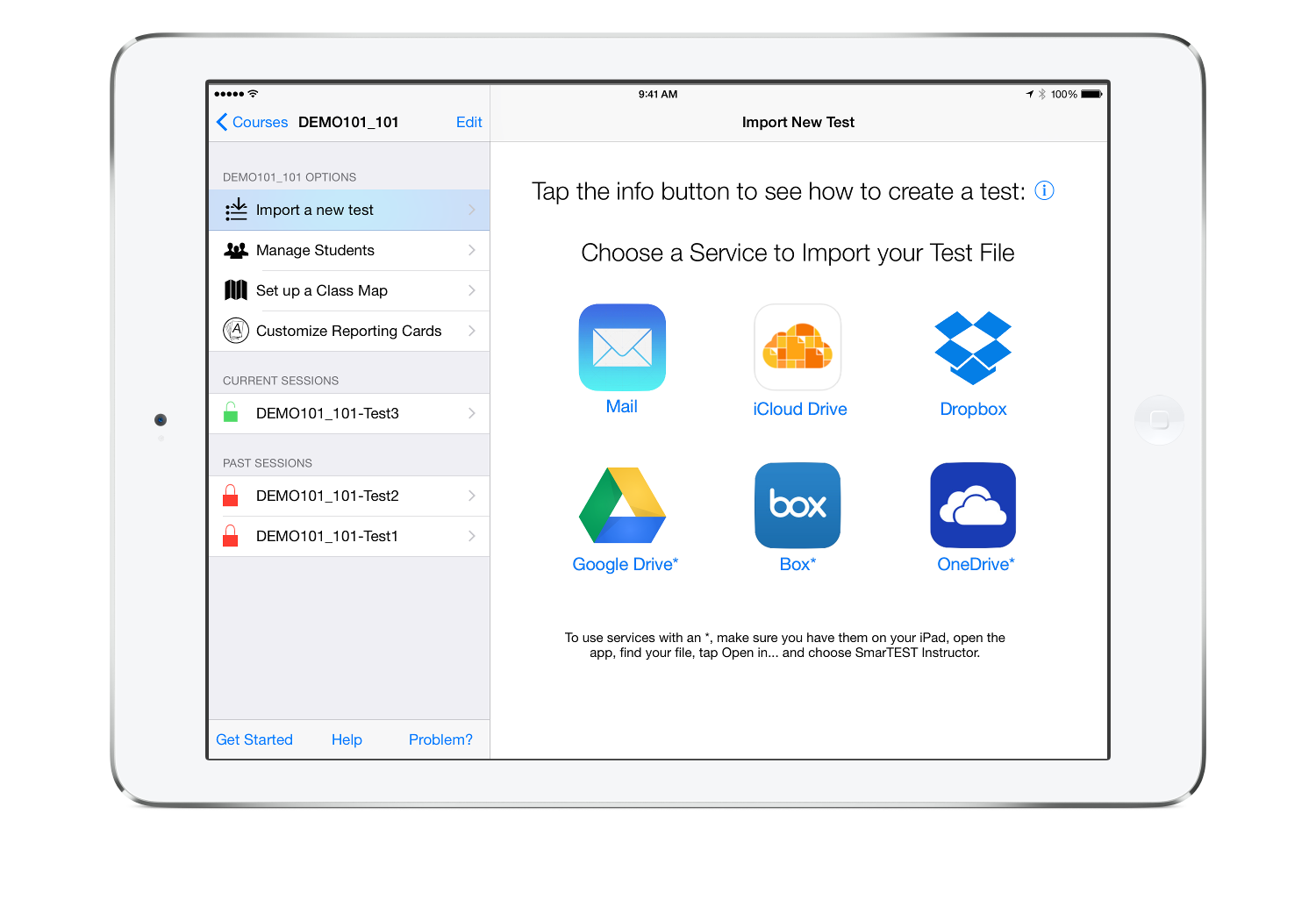 Bring your own device
The newest versions of SmarTEST Student supports the iPhone, iPad, and iPod Touch. That means each team only needs to have one iOS device, making it more accessible than ever. Students can use their own iPhones or iPads, eliminating the need for fully equipped iPad classrooms.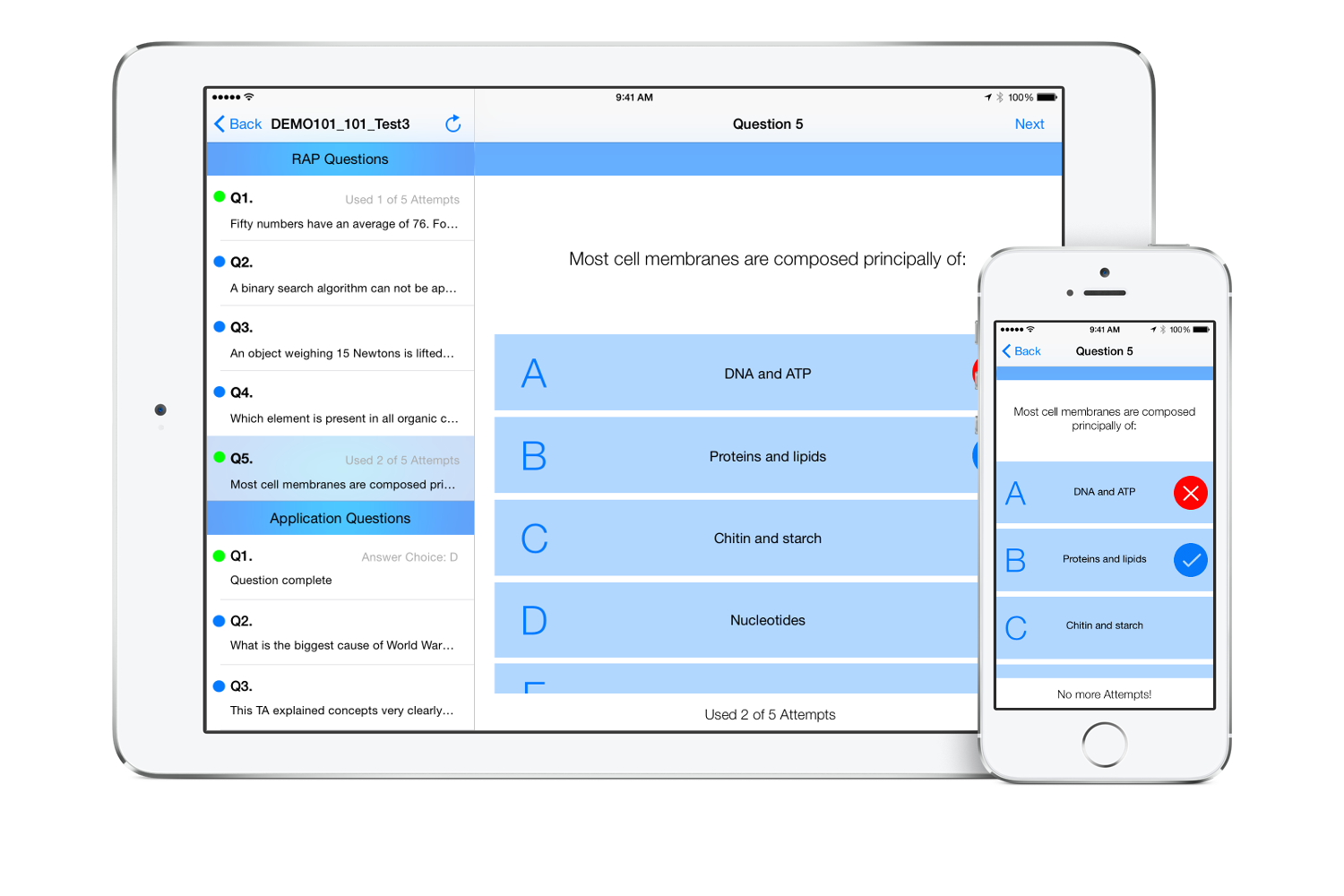 Any Class, Any Subject
By putting your entire class into the palm of your hands, group activities with 300 students will seem as easy as a 30 student class. Best of all, this type of teaching is useful for any subject from Science and Engineering to Humanities and Medicine.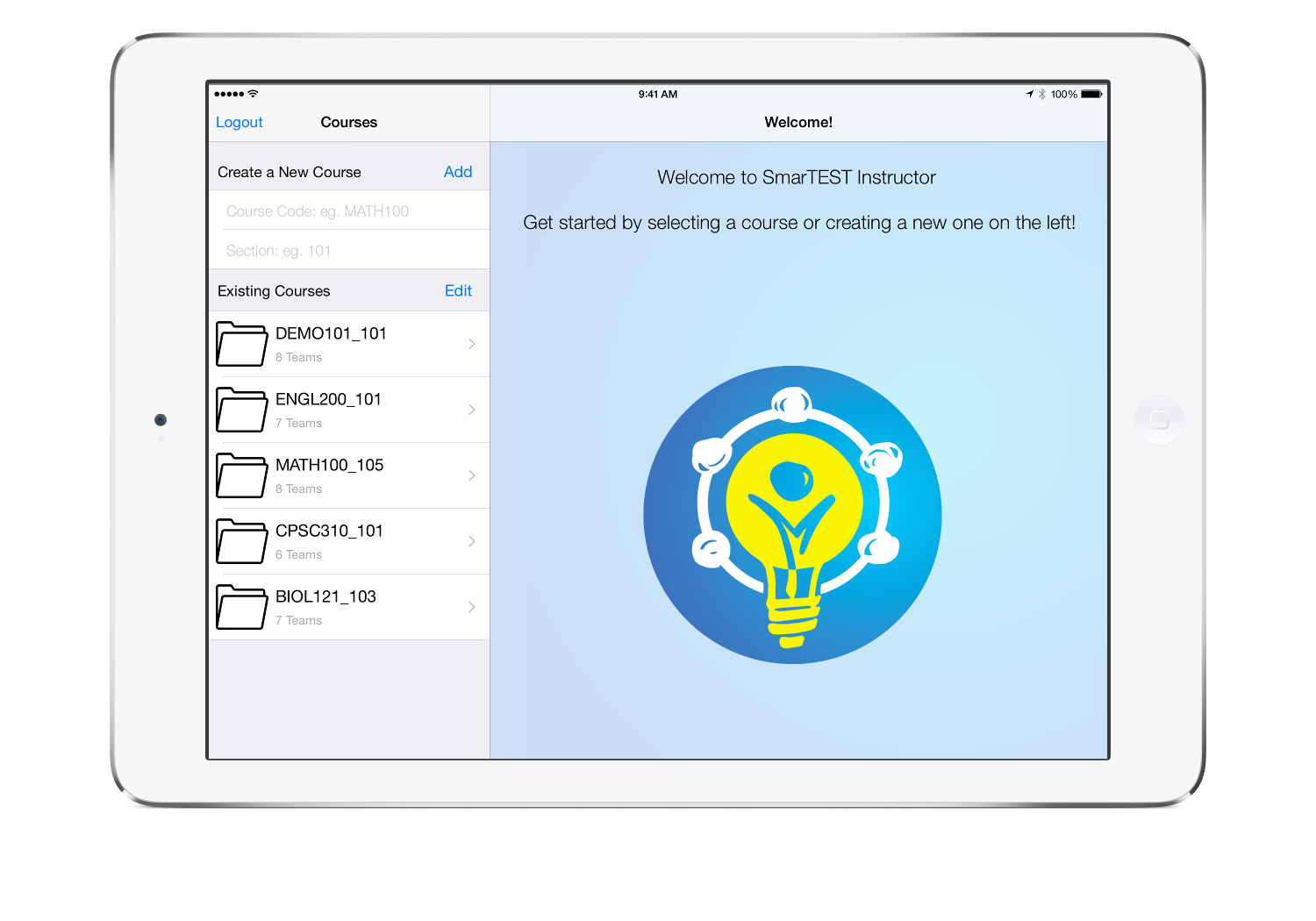 Designed for Team-Based Learning
TBL is a popular new pedagogy that moves away from regular lectures to include team-based activities and quizzes. It is used by many universities around the world and SmarTEST makes it even easier to implement in your classroom. Check out learntbl.org to see how TBL can fit in your classroom! iOS 8 ready, available for free
SmarTEST 2.0 is designed for iOS 8, bringing new features, a new design, and support for SmarTEST Student on the iPhone and iPod Touch. Best of all, it's completely free and available now!